PASQUALE VERDICCHIO
PORTO DEI SANTI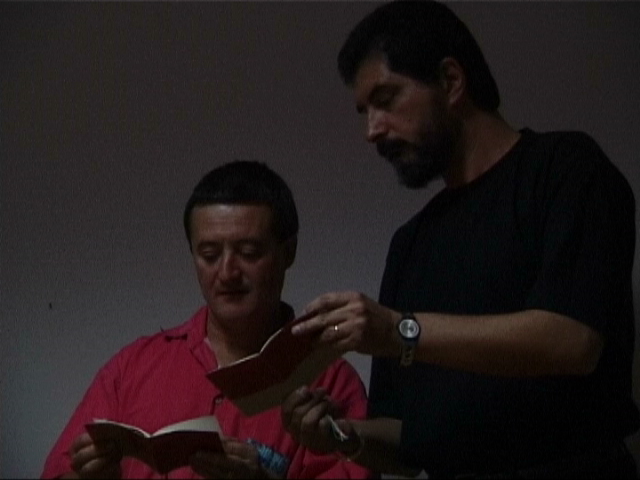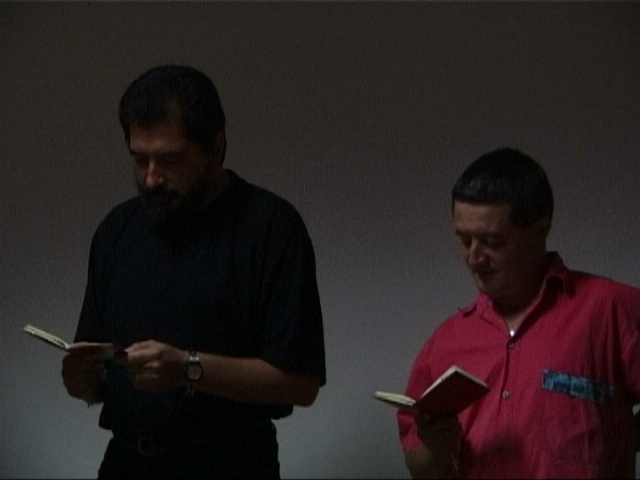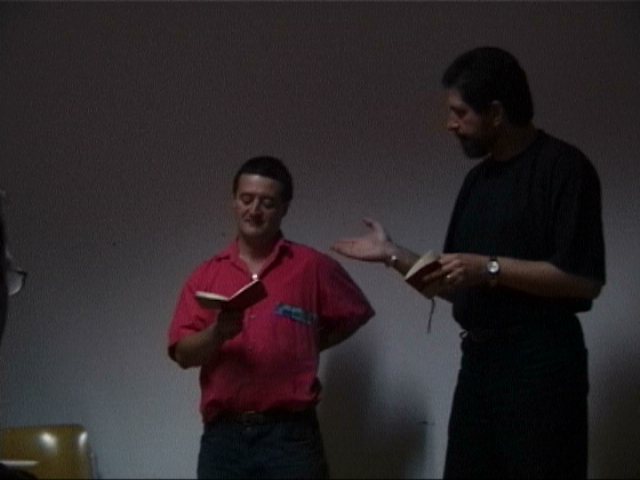 ---


 

PORTO DEI SANTI is located in the  hills outside of Bologna toward Tuscany.  
It is a workshop/residency for artists and writers organized by Gianni Curreli 
and Alessandro Seu. 
Among those who have been invited to work there are Anne Waldman, 
John Giorno, Giovanni D'Agostino, James Koller and Antonio D'Alfonso.  
I spent two days there in early September with Antonio D'Alfonso. 
We both found it rather productive.  Antonio was able to write a series 
of sonnets and I produced drawings and a couple of sculptures.  
The residence aims to produce a publication from each visitor...
a small hand-made book...and to publish an anthology by the end of 2000.  
Porto dei Santi has also been collaborating with me in setting up readings 
and presentations at the UC Study Center in Bologna.  The photos are 
of readings at UC Study Center and the residence at Porto dei Santi.








---
LINKS
Return to Verdicchio Homepage
Parentheses Writing Series: Chapbooks
Assoc.Italian Canadian Writers:Cultural Association
ZERO: A Journal of Writing Arts
RITMO: Italian Hip Hop, Tarantamuffin, etc.
LIGHTZOO: Reviews of Italian and Italian American Film.

---