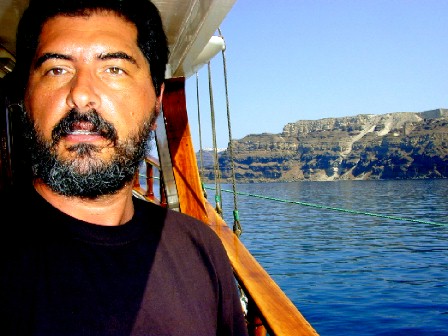 Travelling alone gives one the opportunity
to shoot a lot of self-portraits in the landscape.
This one is on a boat in the crater.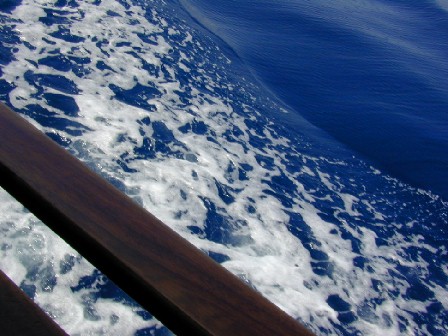 The beautiful blue water in the crater of Santorini.
The bottom here is dark due to the lava and it 
sometimes gives the water an ominous look.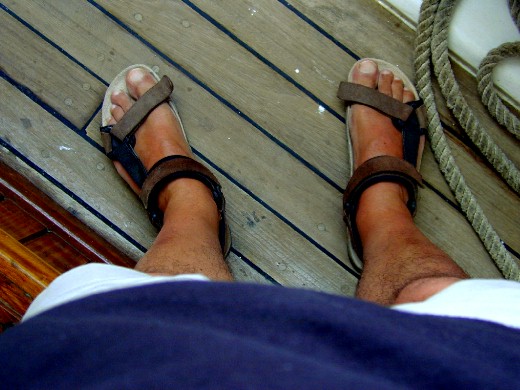 These are the feet that walked up and down 
well over 600 steps, shunning the aid of mules, 
and up to the volcanic crater right at around
mid-day.  Thanks Dr. Scholls.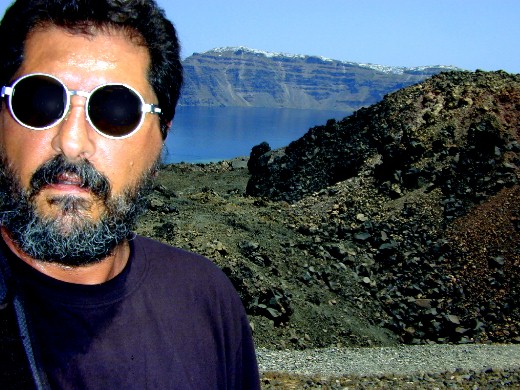 Me on top of the crater.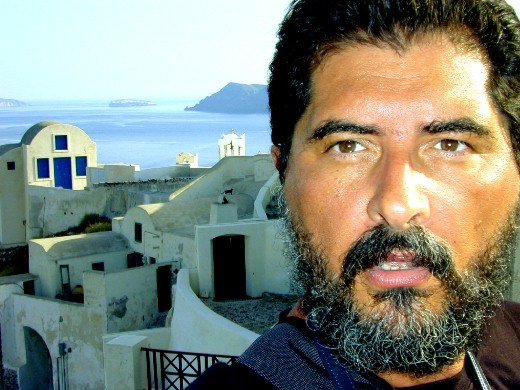 Oia after having survived the 260 steps up 
from the port.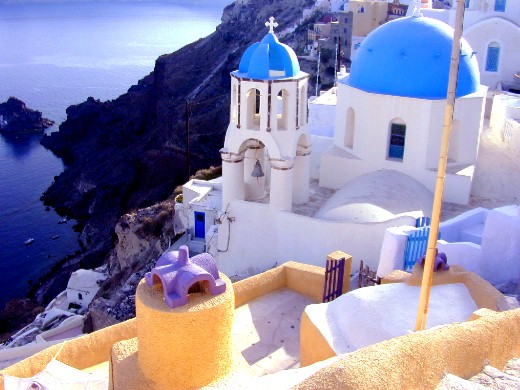 View down from Oia.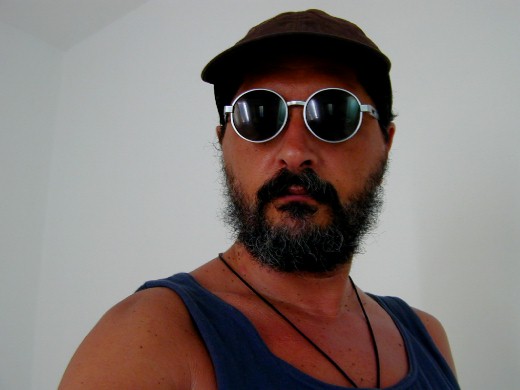 Just back at the hotel from the beach.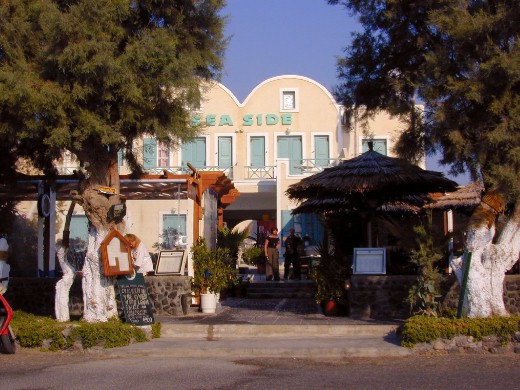 The Hotel is the Sea Side.  Family run hotel and
restaurant.  Yorgo, Evi, Manos, Nikos and of 
course nonna...or yaya(?)
Friendly family atmosphere and good food.

---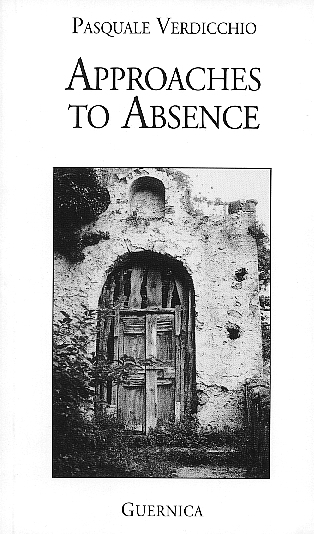 order me! through Amazon at the Guernica Editions
site
---
HOME ...Verdicchio
LINKS

P.Verdicchio, Drawings
ZERO A Journal of Writing Arts
Lightzoo Film
GUERNICA EDITIONS Publisher
RITMO ... Italian Hip Hop...Tarantamuffin
Association Italian Canadian Writers
Italian American interests


Email: lightzoo@mailcity.com